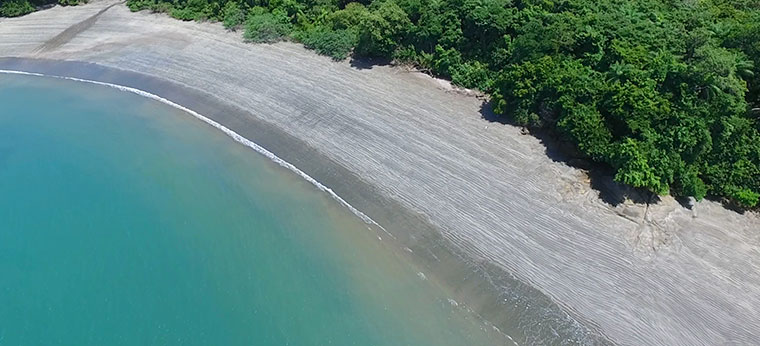 Incredible Real Estate Opportunity
Summary of the Property
Five beachfront lots, each approximately 2.0Ha (20,000 sq. meters / 5.0 acres).
Located on the Pacific island of Boca Brava in the Chiriqui province of Panama.
The island can be reached by a 5 minute boat trip across the estuary from the town of Boca Chica, a small fishing village on the mainland. Water taxis operate frequently there taking tourists/guests and locals to and from the island.
The estuary is a sheltered and deep water channel suitable for boat mooring.
Boca Chica is approximately 1 hour from David, Panama´s second largest city, and approximately 6 1/2 hours from Panama City by car. Boca Chica can be reached by either flying from Panama City to David and then driving to Boca Chica or by driving directly from Panama City.
Panama's Gulf of Chiriqui ranked #18 among
Condé Nast Traveller Top 25 holiday destinations
Click the link to find out more!
https://www.cntraveller.com/gallery/best-holiday-destinations-2020
Eco-retreats are putting an idyllic isthmus back on the map
From coffee farms and cloud forests to ruined Spanish forts and footprint-free islands, Panama has the goods, just not the visitor numbers. But that looks set to change with the opening of the much-buzzed-about Islas Secas eco-retreat in December 2019, giving access to 14 rugged little islands in the Gulf of Chiriqui on Panama's sun-drenched Pacific coast.
Cast 33 nautical miles off the mainland, the full-service, off-grid escape, which previously boasted only a clutch of beach yurts and a basic fishing lodges, comprises four individual casita sites, sleeping up to just 18 guests on one of the islands. Residences, snuggled into the island's toucan-filled tropical forest, are designed with privacy in mind, each with an outdoor decking area, plunge pool and thatched-roof cabana.
The marine park has one of the largest coral reefs in the Pacific, meaning the waters surrounding Islas Secas bubble with eagle rays, humpback whales, hammerhead sharks and endangered Green Olive Ridley turtles. Guests will be able to paddleboard, snorkel and Seabob their way around, and there will be an on-site scuba instructor, two kitted-out fishing vessels and a designated Adventure Concierge to advise on prime wildlife-spotting opportunities.
One-hundred per cent of energy used here will be solar-generated; 100 per cent of food waste is to be recycled or composted; 100 per cent of waste water will be re-used for irrigation; and 75 per cent of the remote archipelago has been left entirely untouched. You'll find no single-use plastics here and the retreat was constructed using certified sustainable wood.
Impressive, but these green credentials stretch further afield, too. The Islas Secas Foundation supports local land, water and wildlife conservation organisations as well as community programmes in the region. Next year, a field station for scientists to observe migrating humpback whales will open, with guests being encouraged to participate in research and conservation efforts.
While perhaps the most luxurious, Islas Secas isn't the only environmentally friendly spot in the area. Last summer, the Cayuga Collection opened a 14-room hideaway in 161 hectares of protected jungle on Isla Palenque, to the north of Islas Secas, and next year Marriott International will launch a property on Pearl Island – a slightly more developed part of Panama – as part of its Ritz-Carlton Reserve brand. There's eco-gold to be found on these shores.
Make for Panama's Pacific coast